JULIA STEWART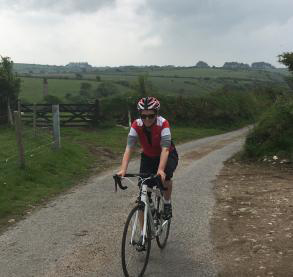 LUCY HUGHES
ANNA LEIGH
CLAIRE ROSENHEAD
JULIA STEWART
Julia has over 20 years experience working in the musculoskeletal environment. Gaining a distinction in MSc Sports Injuries from Manchester and progressing on to complete MMACP qualification. Julia was a Senior Lecturer at St George's University of London where she lectured at Masters (MSc Exercise for Health) and undergraduate levels (BSc Hons Physiotherapy).  Also completing PGCE in higher education.
Julia has worked with athletes at both club and national levels covering sports from table tennis (international championships working with the Irish team!) to Ironman triathletes, (3 seasons in Val d'Isere) and Rugby. Julia's area of special interest is lower limb rehabilitation and adolescent musculoskeletal conditions.
Julia has 3 children and a Soldier for a husband and is Clinical Director of Abbey View Physiotherapy but when she has a spare minute likes running and dance. If she had her time again wishes she could have been the next Darcey Bussell!
LUCY HUGHES
After studying as a Chartered Physiotherapist at the University of East London Lucy went straight to work at St George's Hospital Tooting London.  This excellent foundation in one of London's biggest teaching hospitals was a fantastic platform to launch her career.  She very quickly established an interest for movement analysis and musculoskeletal rehabilitation.  In addition to her role at George's she worked with London Scottish Rugby Football club for many seasons.
Lucy was selected to work as part of the medical team to support the Strive Charity on their endurance Triathlon events and has worked with them for several years; at the time of writing she is with the team in Sicily on the cycling leg of the latest challenge.
Lucy enjoys road biking and adult ballet classes, she is a Pilates Instructor and is completing her Stability, Sport and Performance Movement Course with Joanne Elphinston.
Before training to be a physiotherapist Lucy spent many years in the French Alpes skiing (and working!) and is an excellent Telemarker and off Piste Skier.  Rehabilitation of Ski injuries and returning Skiers to the slopes is another area of special interest.  When you meet Lucy her ski knowledge in addition to her biomechanics and rehabilitation skills combined are second to none, why not come and see if she can help you get the most out of your ski holiday getting you fit and ready for the slopes this winter.
ANNA LEIGH
Anna has BSc(Hons) in Physiotherapy, a PGDip in Performance Nutrition, she is a qualified acupuncturist with AACP accreditation and a Pilates instructor trained by the APPI. She has 15 years of physiotherapy experience.  She has worked with trauma and orthopaedic patients in London teaching hospitals: The Royal London & Charing Cross Hospital, going on to specialise in neuro rehabilitation and spinal injuries.  She spent 6 years at Richmond Rugby Club treating match related impact and sports injuries.  She has worked alongside some top triathletes and toured with endurance teams. Anna is a passionate sportswoman and particluarly enjoys endurance biking, swimming and running.
Anna is also our onsite nutritionist, and spent 2 years training with the International Olympic Committee to become a Performance Nutritionist.  She also now lectures in senior schools on adolescent nutrition.
Anna likes to take a whole body approach to your treatment identifying the root cause of your problem and offering advice on how to prevent future injuries.
CLAIRE ROSENHEAD
Claire has a MSc in Physiotherapy qualifying in 2013 prior to this she qualified in a BSc (Hons) in Sports and Exercise Science.
Claire has been a member of the Abbey View Physiotherapy team since April 2018 and has fitted in well already setting up several rehab classes.
Claire is a Musculoskeletal physio enjoying all areas of rehab and movement analysis.  She has previous Neuro Rehab experience and is keen to offer her Neuro skills should they be needed and is enjoying transferring these skills across to Musculoskeletal physio using Neuro Musculoskeletal patterning exercises often in her home exercise programmes for patients.
In her free time Claire is always out and about doing some form of sport or activity from Captaining Salisbury ladies Hockey 2nd team, road cycling around the Wiltshire countryside or working her way out of Crystal Maze challenges.