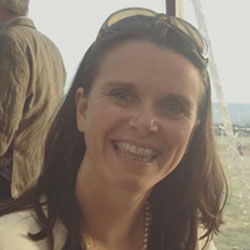 LUCY HUGHES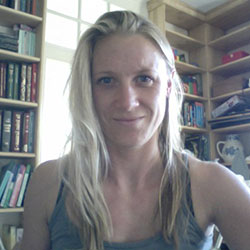 Anna Leigh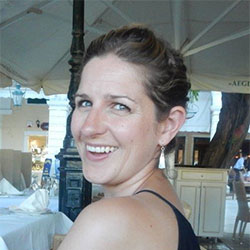 JEMIMA MUNRO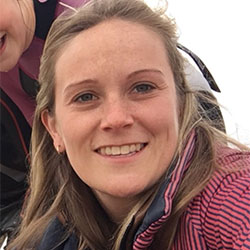 JADE LETTS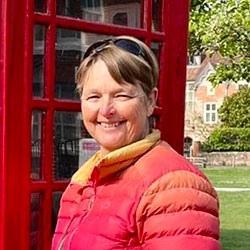 NANETTE STRYDOM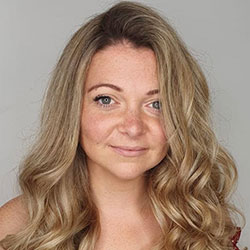 JENNY-MAY RICKETTS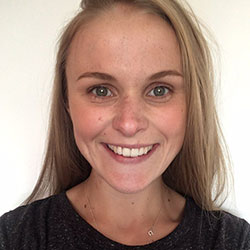 ISSY HAM
LUCY HUGHES
After studying as a Chartered Physiotherapist at the University of East London Lucy went straight to work at St George's Hospital Tooting London.  This excellent foundation in one of London's biggest teaching hospitals was a fantastic platform to launch her career.  She very quickly established an interest for movement analysis and musculoskeletal rehabilitation.  In addition to her role at George's she worked with London Scottish Rugby Football club for many seasons.
Lucy was selected to work as part of the medical team to support the Strive Charity on their endurance Triathlon events and worked with them for several years.  Following this Lucy has supported Tribe Run for Love; an endurance event company that raises money to combat modern day slavery.  She has helped run their medical support across many countries involving many events.  This year she has decided as a team we should be on the other side of it and has signed us up to run across Scotland (225km) in 24hrs over the summer solstice!
Lucy is a Clinical Director at Abbey View Physiotherapy but also enjoys road biking and adult ballet classes, she is a Pilates Instructor and has completed the Stability, Sport and Performance Movement Course with Joanne Elphinston.  Over the last couple of years Lucy has been working her way through the Visceral Manipulation training levels and has already completed many weekends of in-depth training.
Before training to be a physiotherapist Lucy spent many years in the French Alpes skiing (and working!) and is an excellent Telemarker and off Piste Skier.  Rehabilitation of Ski injuries and returning Skiers to the slopes is another area of special interest.  When you meet Lucy her ski knowledge in addition to her biomechanics and rehabilitation skills combined are second to none, why not come and see if she can help you get the most out of your ski holiday getting you fit and ready for the slopes this winter.
ANNA LEIGH
Anna gained a BSc(Hons) in Physiotherapy (1999), a PGDip in Performance Nutrition (2012), she is a qualified acupuncturist with AACP accreditation and a Pilates instructor trained by the APPI.  She has over 20 years of physiotherapy experience.  She has worked with trauma and orthopaedic patients in London teaching hospitals: The Royal London & Charing Cross Hospital, going on to specialise in neuro rehabilitation and spinal injuries.  She spent 6 years at Richmond Rugby Club treating match related impact and sports injuries.  She has worked alongside some top triathletes and toured with endurance teams. Outside of being a Clinical Director at Abbey View Physiotherapy Anna is a keen sportswoman and enjoys endurance biking, swimming, running and yoga when she isn't playing her guitar around the clinic!
With Anna's passion for getting rid of headaches and migraines ABVP's first course they hosted last year was 'Acupuncture for the relief of headaches and Migraines'
Anna likes to take a whole body approach to your treatment identifying the root cause of your problem and offering advice on how to prevent future injuries.  With that in mind she spent 2 years training with the International Olympic Committee to become a Performance Nutritionist.  With 3 children of her own she is particularly interested in the nutritional requirements and optimising health for adolescents and guest lectures in senior schools on adolescent nutrition.
To help avoid injury on the bike she also completed the bike fit training and is our bike fit go to and will set you up to ride long distances pain free.
JEMIMA MUNRO
Jemima qualified with a BSc Hons in Physiotherapy in 2004 and went on to gain a Post Grad Cert in Orthopaedic Manual Therapy in Perth in 2009.
Having spent 5 years gaining invaluable experience working within hospitals and as a steward for the Chartered society of Physiotherapy Jemima then went on to working within the private sector and then running her own private practice specialising in Musculoskeletal work, promoting injury rehabilitation and prevention.
Jemima was also honoured to be able to work within the athletes village at the London 2012 Olympics.
Jemima is highly dynamic having completed courses in; natural running, shoulder control, neck pain, chronic pain and many on manual therapy techniques and recently hosted a spinal acupuncture course for ABVP at our Shaftesbury clinic.
Alongside her exceptional listening and manual skills Jemima is qualified in Acupuncture and Pilates and has been a great addition to our team working on Mondays and Thursdays alongside caring for her 3 little ones.
JADE LETTS
Jade completed a BSc in Sport and Exercise Science in 2015 before completing her MSc in Physiotherapy in 2017.  Alongside this she gained a level 3 Dip in Sports Massage in may 2016 and is trained in Acupuncture.
Jade has spent 2 years working within the hospital rotation system to gain valuable experience from acute post-operative rehabilitation to palliative care, going on to specialise in musculoskeletal and neurological rehabilitation giving her excellent all round skills for treating our varied conditions that present to our clinic.
Jade has also enjoyed Hockey to a high standard, her Exeter university team and currently Gillingham ladies.
Jade has been a superb full time member of our team for 3 years now and alongside her busy clinic appointments set up a Fibromyalgia course through the GP practices proving a 10 week program of education and acupuncture.  Jade also manages our in-service training program to keep us all up to date with our continuous professional development.
When not in clinic she is playing 'favourite aunty' to her nephews and nieces and usually running around at all hours lambing or looking after her calves!
NANETTE STRYDOM
Nanettte has recently joined us from South Africa having had her own clinic for over 20 years treating 'injured on duty' personnel.  She has very luckily for us made the move all the way to Dorset to join our team and has been a fantastic addition.
She started her career, having studied at the University of Stellenbosh in 1992, working in a pioneer school for blind children with developmental problems and moved into an musculoskeletal private practice in 1994.
During her career Nanette has always had a keen interest in pain management and enjoys the focus of treating the whole person and not just the pain.
Outside of work Nanette loves golf, hiking and riding her bike but her real relaxation is whilst on her motorbike!  "I moved to the UK in March 2022 and just love it!!"
JENNY-MAY RICKETTS
Jenny completed her physiotherapy degree in 2020 consolidating her lifelong interest in sport, rehabilitation and healthcare after having spent a few years travelling around Australia working and teaching sign language.  She went straight into the NHS working in Trauma Orthopaedics and in the vascular unit and immediately joined the Covid-19 relief at Southampton General hospital also covering in the ICU.
Moving over to the Nuffield private hospital in Bournemouth Jenny was able to focus more on post-operative conditions working within the in-patients and out-patient departments alongside some of the top MSK, Gynaecological and Spinal surgeons developing a particular interest in lower limb and spinal rehabilitation also completing her training in Kinesiology taping, gait analysis and massage therapy.
Jenny is also Pilates trained with the APPI and is now taking our 1:1 sessions and classes alongside her clinic list and will be covering our massage clients while Issy is off on maternity leave.
Outside of work Jenny runs her own netball club and is events manager for Swim Bournemouth and is even first aid trained in Australian snake and spider bites!
ISSY HAM
Issy is our amazing Sports Masseuse, Pilates Instructor and Receptionist!
In Feb 2018 Issy attained a level 3 Sports Massage Diploma and is now offering a daily list with exceptional feedback from many clients already.  Issy also graduated with a 1st class honours degree (BSc Hons) in Sports and Exercise Science and spent a year of this studying in Australia.  She passed a REPS accredited Olympic Lifting Trainer Course, has coached netball, worked with local gyms and sports centres lifeguarding, running reception and organising children's courses.  Most recently she has also completed Level 2 exercise to music instructor training.
Alongside doing our admin and bookings Issy is available for massage, currently runs multiple Pilates classes including our Friday HIT class, and is offering 1:1 Pilates.
When Issy isn't working to keep us and all our clients fit she seems to be at the gym herself!